Isle of olive in between Greece and London
Polina Fillipou is a psychologist, and Gregory Vaitsas is a physicist. They are both coming from the capital of Greece, but they have been in London since the beginnings of their studies, 20 years ...
Drops of "CHRISOMELO" trickling out of his lips as he talks about the Greek land!
Paulo Coelho has written at his novel "The Alchemist": "Somebody asked him: "How could I predict the future?", and Coelho replied: "Through the signs of the present. The secret is in the present… If ...
It's all Greek to Me… Original Qualitative Cuisine in central London!
Argiris Rapsomanikis comes from the beautiful island of Corfu but he lives in London since 1993. For me and two other friends there was a social need for qualitative food which had became the guide ...
The «Greek Sun» Rises in Japan
It is because of the sun that Greece has the gift of food. The sun shines on Greece, the land of light. It is a source of energy and inspiration and energy. Aris Karambas cannot imagine a world ...
Greek women who revolutionized the American baby food industry
Zoe Marouda-Tziola is a wonderful person. She lives in distant Anchorage,Alaska, which is the largest city In Alaska. She studied medicine, but her love of cooking, raw materials, and people won her ...
Oil Is Gold in Greece
Contact with nature and the land gives people strength and energy. The wealth of the land is a blessing and its seeds are its gifts. Helen Zotou was never interested in farm life. Her father was an ...
The Greek Who Sent Olive Oil to Bill Gates, Mark Zoukerberg,and Jeff Bezos
"Every business is like a child: first it crawls, then it  walks and finally it runs. However, everything grows if done with love, vision and high spirits." That is the motto of philologist ...
The "Mechanism" of the Olive Oil That Won First Prize
Humanstories.gr was created to present stories of Greek people who, despite the crisis, do their best to make a new beginning…Moreover, despite the  negativity and bad news everywhere, they ...
A "Wise Greece" who has shared 20.000 (and more than that) food portions!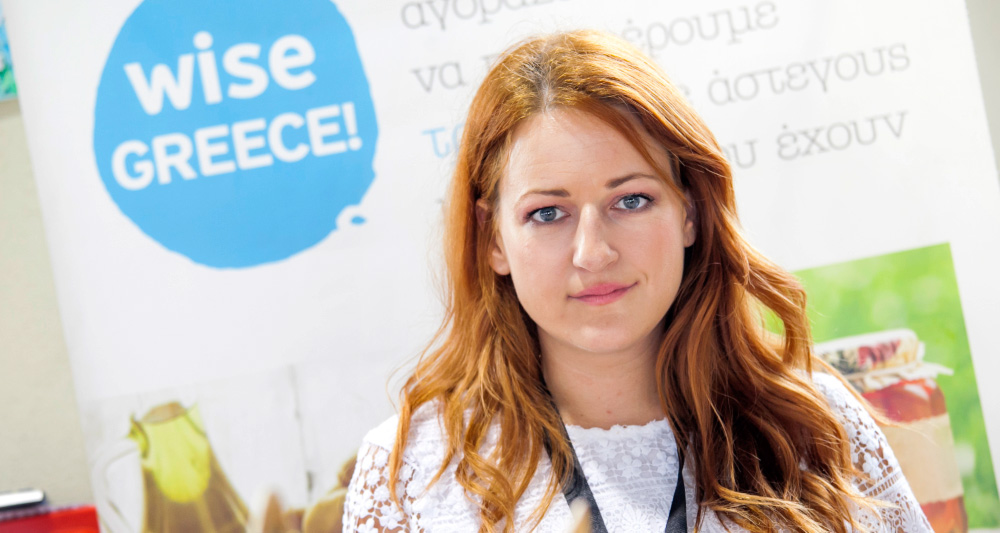 No one withstands facing as a picture in his everyday life, or in general as a "frame of his life", destitute co-citizens who are unable to satisfy their needs. How painful when they don't even have ...
International Gastronomy Critic and Ambassador of Greece on the Committee of Cooks without Borders
When you sit with Hristos Gotsis you realize immediately that his endless love of cooking and the purity of his character are his dominant traits. He is vice president of Chefs Club in ...